 Expatriate health insurance
in Malaysia
Expatriate health insurance in Malaysia
Expatriate health insurance is essential in Malaysia, as the public system is reserved for citizens. The good quality of care in the major towns makes it a favorite medical destination in Southeast Asia, which has been driving up prices for several years.
Summary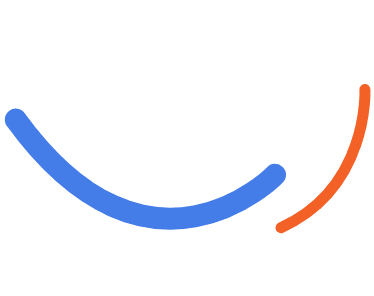 Key figures for health insurance
in Malaysia
Key figures for health insurance in Malaysia

| | |
| --- | --- |
| Healthcare expenditure per capita and per year | €880,39 |
| Annual indexation of health expenses | 12,6% |
| Hospitalization reimbursement rate for the Fund for French Abroad (CFE) | 67% |
| Number of insurance companies available | 14 |
| Annual cost of hospitalization coverage for a 30-year-old | €660 |
| Annual cost of hospitalization coverage for a 50-year-old | €1068 |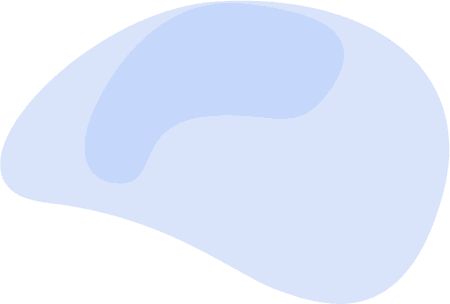 Access healthcare with health insurance

A healthcare system appreciated throughout Southeast Asia
Malaysia's healthcare system is among the best in the world, with state-of-the-art facilities in public and private hospitals and clinics in the country's major cities, plus highly trained physicians (many of them from the UK or Australia). Foreign physicians can practice without restriction, especially if they have high qualifications and degrees. So, it's&espace¬ difficult to find a first-rate physician who speaks English or other languages.
This reputation leads to a significant amount of medical tourism from the wealthy populations of all of Southeast Asia, as well as from expatriates. Indeed, the quality of medical care and its moderate prices make Malaysia a very popular medical destination. In particular, 800,000 foreigners visit the hospitals in Penang and Kuala Lumpur each year. The most popular medical specialties are: cardiology, gastroenterology, orthopedics, ophthalmology, and dentistry, as well as general and plastic surgery.
There are many ongoing projects to renovate hospitals, add and maintain new ones, build polyclinics, and provide training and health information. These programs are accompanied by reforms designed to further improve the healthcare system and encourage investment (including foreign investment) in this sector.
Expatriates and foreigners prefer the private health sector, as Malaysia suffers from a lack of medical personnel in the public sector, while private hospitals are multiplying in the major cities. Private facilities offer more and more modern and sophisticated equipment, as well as highly qualified practitioners. Health insurance is then necessary to cover the higher costs of the private sector. For surgery, you will have to be able to prove in advance that you can afford to pay or that an insurer will do it for you.
The public and private health sectors in Malaysia

The public health sector is optimized as much as possible by the government, with a "Plan Malaya" healthcare plan revised over the years, and at least 5% of public funds (income taxes) reserved for social development in this sector.
Healthcare in public hospitals is good, comprehensive, and affordable – but there are several limitations: long waiting&espace×, and special fees for people who do&espace¬ have a Malaysian identity card or who are foreign workers. However, Malaysians have access to free or low-cost healthcare in public health facilities.
Public hospitals are divided into three categories:
General hospitals: The most popular, with quality care but long waiting&espace×
District/neighborhood hospitals; and
Specialized medical institutes and clinics.
New physicians in the country must work three years in the public health sector before they can set up a private practice or work for a private hospital. This guarantees a permanent pool of physicians, but does&espace¬ prevent a lack of sufficient medical personnel in public hospitals. In addition, rural areas are relatively under-supplied with medical facilities, and the quality of care can differ greatly between urban and rural areas.
In comparison, private hospitals and clinics are similar to Western facilities, with quick appointment&espace× and many services and specialties available. They are staffed by physicians who are among the best trained in Southeast Asia.
Thus, having health insurance makes sense for expatriates and foreigners, who will find themselves needing to use private facilities for non-urgent consultations.
Healthcare costs in Malaysia
Generally speaking, healthcare in Malaysia is affordable, but costs can quickly rise the more procedures you need. Indeed, Malaysian hospital fees include consultation fees and medication prescriptions, which are given on the spot, with complementary examinations also performed on the spot.
An initial consultation with a physician in a public or private hospital for expatriates (or foreigners) will cost between €13 and €57, and follow-up consultations between €10 and €25, depending on the services provided. You don't need to have a prescription to consult a specialist. When it comes time to pay your bills, you will check out with the cashier, just like in a store.
Medication given during consultations is handed over in plastic bags with enough for the exact number of days of treatment. Be sure to ask your doctor plenty of questions about the medication, as you won't be given any instructions. As there are also frequent cases of over-prescription to inflate the bills, it's important to be vigilant during basic consultations.
You can find pharmacies practically everywhere, and they're open every day of the week. Medication is of good quality, but will&espace¬ be given to you without a prescription.
If you're hospitalized in Malaysia, regardless of the location, it's&espace¬ uncommon for the hospital to ask you to pay a portion of the medical expenses up front. These expenses range from 6% to 10% of the total bill for admission to a private hospital! If you're hospitalization is schedule, expatriate insurance policy can cover up front by requesting a prior authorization.
In terms of costs, a private room in a private hospital/clinic costs on average between €50 and €180 per day. As a further example, a simple angioplasty would cost from €10 to €43 in a public hospital (the rate for Malaysian identity card holders), versus €3,230 to €9,700 in a private hospital. The cost of an MRI in a public hospital starts at €148, but at €258 in a private hospital.
In the maternity ward, a standard childbirth costs between €650 and €2,100 at a private hospital. A Cesarean section will cost between €1,300 and €3,250.
As for dental care, the rates remain affordable. It will cost you €10 for a simple check-up, about €22 for a cleaning, and €355 to place a ceramic crown. Expat health insurance will then be most useful in the case of frequent or technical dental care. If you have little need, you can probably cover the basic costs yourself. Expatriate insurances always offer different flexible plans, just ask your adviser.
200 expatriate insurance plans compared in just 2mn

Understanding Malaysian social welfare

A universal healthcare system
Malaysia's universal healthcare scheme, governed by the Ministry of Health and funded by income tax, allows Malaysians to benefit from an efficient and comprehensive healthcare system, especially in the major cities.
However, you need a Malaysian identity card to receive this low-cost or free care in Malaysian public hospitals. Expatriates are required to take out private health insurance and attend private hospitals.
Public hospitals will accept anyone when there's emergency – although rates are adapted to expatriates and travelers. Foreign workers, however, will have access to a number of services at discounted rates. This is possible thanks to the Hospitalization and Surgical Insurance Plan for Foreign Workers (SKHPPA).
The Hospitalization Plan for Foreign Workers specifically provides coverage for hospitalization in public hospitals. All employers must offer this coverage, and pay an annual premium for all foreign employees. This mandatory plan remains limited in its scope of coverage, with low ceilings.
Local health insurance in Malaysia
You can choose a local insurance plan as an expat. Just make sure that you're getting the coverage you need. The local policies are often limited by ceilings. We can classify them into two ranges of products:
- Products targeted at the average local population, with limits of €20,000 to €60,000, and even lower limits on routine medical care;
- Products targeted at the local population (CSP++) and expatriates, with coverage limits between €500,000 and €1,000,000.

The first type is economical, but the limits will not be high enough if there is a serious problem. The second type has rates equivalent to or exceeding those of expatriate health insurance contracts from abroad.
In either case, a care network is imposed. Furthermore, the local policies do not cover maternity expenses, or only very little. Make sure you know all the ins and outs of the contract you will be signing. Because, while the fees remain reasonable, the final bills in the private sector can represent a substantial cost, depending on your needs.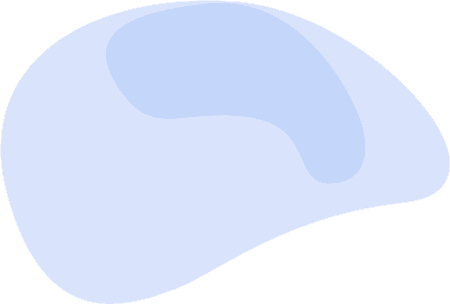 Choosing an expatriate health insurance policy

Why use expatriate health insurance
With the high standard of care and moderate cost of medical services, the country has become one of the preferred destinations for medical tourism in Southeast Asia.
This over-solicitation of medical services has resulted in price inflation year after year, and healthcare bills are becoming increasingly expensive. It is therefore important to have health insurance to get better reimbursements, especially since access to the public sector is very limited for expatriates.
Expatriate health insurance in Malaysia guarantees a good level of reimbursement, but will also cover medical care in your home country, in countries in the same geographical area for temporary stays, and by extension worldwide in case of an emergency. These policies are generally more competitive than equivalent local health insurance policies.
Expatriate health insurance plans can be taken out either on their own, or in addition to the Fund for French Nationals Abroad (CFE), which any EU or Swiss citizen can join. Whichever expatriate insurance provider and policy you choose, you will get 100% hospitalization coverage; you can then adapt the rest of the contract to suit your needs, inlcuding general medical care, maternity care, and possibly vision and dental coverage.
Which coverage should I choose?
Given the cost of healthcare in Malaysia, a basic or mid-range plan will provide adequate reimbursement for hospitalizations, consultations, and most medical treatments.
These plans will provide access to the best facilities in the country. High-range coverage will allow for additional services, such as private rooms or vision and dental reimbursements, but are not necessary for routine care. An expatriate looking for a very high level of coverage will have to pay more attention to the coverage area than to the level of coverage, to have the option of going to Singapore for medical treatment.
For tighter budgets, we recommend:
- An economical plan including hospitalization and routine care coverage with either a fixed deductible or a 10% deductible on certain expenses, and no vision or dental care coverage; it will fully reimburse hospitalization costs and very adequately reimburse examinations and pharmacy costs;
- For smaller budgets, opt for hospitalization coverage only, because it is the bare minimum needed to avoid finding oneself in great financial difficulty down the road.
When and how to sign up
Signing up for expatriate coverage is more complex than for a traditional health insurance plan. It is therefore advisable to apply about 30 days before your departure.
Our website will let you request a quote online and compare coverage options. An adviser can then help you with the entire sign-up process.
Medical evacuation and
repatriation assistance
Medical evacuation and repatriation assistance
Repatriation assistance is an option that can be useful in Malaysia because, outside of the major urban centers, the quality of the facilities decreases enormously, and if there's an accident or emergency, you may find yourself in a facility that doesn't have the right tools to provide the care you need. Remember that healthcare expenditure per capita is 10x lower than the average of the OECD countries. The quality of care is thus&espace¬ optimal everywhere in the country.
This is why it's a good idea to have assistance and evacuation coverage:
- If you don't live in a major city,
- If you travel regularly in the Asian region, and in the world in general, or
- If you want to be repatriated to your country of origin in case of a major health problem.
Expatriate insurers all offer repatriation assistance as an option in their health insurance plans. For rates, ask your adviser when you request a quote.
If you need an ambulance, public ambulances can be dispatched. However, public ambulances have poor response&espace×, and it is best to use a cab if possible, or to call a private ambulance. Private hospitals each have their own ambulance service and can respond quickly.
The emergency number in Malaysia is 999, or 112 from a cell phone.


Enrolling when you have a pre-existing medical condition