Everything you need to know about the CFE
Caisse des Francais de I'Etranger

CFE essentials
The CFE is the social security system for expatriates from the EU, EEA and Switzerland.

Membership is optional and is subject to a fee

The CFE covers medical expenses, maternity, medical leave of absence, disability, death and retirement

It provides a basis for reimbursement, but it must be supplemented by an expatriate insurance policy adapted to the country of destination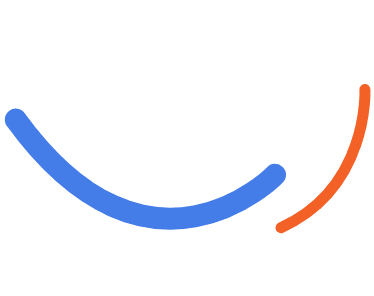 What is the Caisse
des Français de l'Etranger?
What is the purpose of the CFE?
The CFE allows EU, EEA citizens and Swiss expatriates to get the benefits provided in France by the French Social Security system while living abroad, outside the EU, namely:
- Reimbursements for healthcare costs for illnesses or accidents.
- Reimbursements for maternity-related expenses.
- Payment of an allowance or an annuity in the event that you are temporarily or permanently unable to work.
- Payment of a retirement pension.
This is important because many EU people are very attached to their social protection system and they can't keep it while being expats.
It operates in a similar way to the Social Security system and is a first basis for reimbursement. It therefore provides good basic protection, but isn't necessarily adapted to all expatriate situations, and it must often be supplemented by private insurance (just as you supplement your CPAM coverage with supplementary insurance).
More detailed information on this subject is available in the country files.
Today, nearly 200,000 people worldwide benefit from the CFE's services.
Who can join the CFE?
As the name indicates, the CFE is open to all French people residing abroad.
It is also open to all EU and EEA nationals and Swiss residing outside France and the European Union. Membership is optional. You can request to join at any time, before your departure or during your stay.
You should join as soon as possible for several reasons:
- Membership doesn't begin until the first day of the month following your application.
- There will be a waiting period if you join more than three months after your departure. The waiting period is three months for those under 45 and six months for those 45 and over.
The insured's beneficiaries are covered whether they live in France or abroad, as long as they aren't covered by another compulsory social security plan.
Beneficiaries, in this case, means spouses or partners and dependent children under 20 years of age.


CFE table of premiums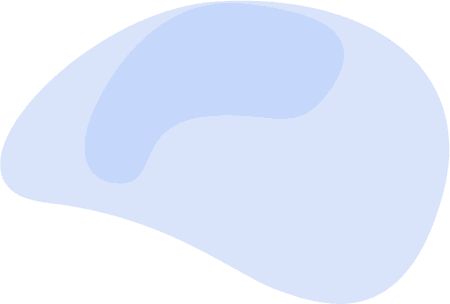 What plans do they offer?

The four CFE plans
MONDEXPAT: worldwide coverage for people over 30
JEUNEXPAT: worldwide coverage for people under 30
RETRAITEXPAT: worldwide coverage for retirees
FRANCEXPAT: coverage is available in France only, for all those who have local health coverage abroad and wish to continue to be covered in France
The MondExpat package in detail
The MondExpat package includes four distinct types of coverage. It offers basic health coverage, to which you can add three optional types of coverage. The other plans, JeunExpat, RetraitExpat and FrancExpat, only offer sickness and maternity coverage.
Sickness and maternity coverage:
This covers the reimbursement of medical expenses incurred abroad or during stays in your home country of less than six months.
It covers the same expenses that Social Security covers, but the amounts reimbursed may vary, depending on the country of residence.
Generally, supplementary expatriate insurance which is adapted to your destination country should be added to this basic coverage.
Medical leave of absence, maternity, death and disability option:
This option pays a daily allowance from the 31st day of absence from work due to illness or accident.
In the event of pregnancy, an allowance is paid for 16 weeks. There is a waiting period of 10 months before the plan begins.
In the event of death, a death benefit is paid to the insured's beneficiaries.
In the event of disability (due to a non-occupational illness or accident), a monthly pension is paid according to the type of disability and income.
Occupational injury and illness coverage:
This covers the reimbursement of medical expenses for accidents at work or occupational illnesses.
It also pays a daily allowance in the event of medical leave of absence as well as a disability pension.
If you are an employee, it is strongly recommended that you choose this option in order to be covered at work. Read our FAQ on this subject carefully to avoid being denied coverage by the CFE.
The basic pension
The CFE allows you to contribute to the Social Security old age insurance to continue to accumulate benefits and coverage. You can only apply for CFE basic pension coverage. You do not have to be a member of the health insurance plan in order to benefit from it or to apply for it.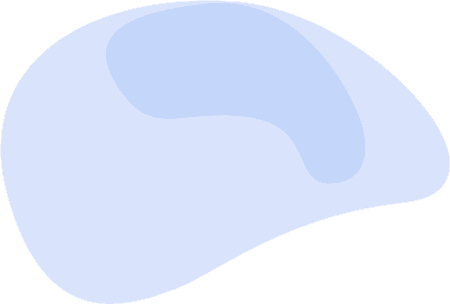 Healthcare premiums
and reimbursements
How are the premiums calculated?
Premiums are calculated according to your age, the number of people to be covered and your income, as far as options are concerned. The family rate will apply if you decide to add one additional person to your policy.
Quarterly premiums for the MondExpat medical and maternity coverage:
| | | |
| --- | --- | --- |
| Age range | 1 person | Family |
| < JeunExpat | 117 € | 345 € |
| 30 - 34-year-old | 231 € | 474 € |
| 35 - 39-year-old | 249 € | 576 € |
| 40 - 44-year-old | 324 € | 666 € |
| 45 - 49-year-old | 360 € | 774 € |
| 50 - 54-year-old | 432 € | 843 € |
| 55 - 59-year-old | 504 € | 975 € |
| > ou = 60-year-old | 654 € | 1 167 € |
Rates for RetraitExpat health insurance:
SOLO
€129 /month, or €387 /quarter
FAMILY
€235 /month, or €705 /quarter
The complete rates are available at: CFE Contribution Scales.
Are you a former member who has questions about the CFE's 2019 rate reform? We invite you to read our article about this topic in the International Health Blog.
What are the healthcare reimbursements?
As of January 1, 2020, CFE began publishing its own coverage table, whereas before this date, reimbursements were modeled on the basis of French Social Security reimbursements.
The CFE now calculates reimbursements based on:
- A predefined reimbursement percentage per type of care, or based on the Social Security rate (for doctors' consultations in particular), or based on a lump sum (for childbirth, for example); the reimbursement percentages differ according to five geographical zones.
- Lump sums that are identical for all zones. For general practitioners, the basic amount is €25, reimbursed at 70%, i.e., €17.50 regardless of your country of residence and the amount of your doctor's bill.
The CFE now calculates reimbursements based on:
- Hospitalization: for medicine, intensive care and surgery including outpatient care, chemotherapy, radiotherapy, maternity, dialysis, stays in a rehabilitation center, stays in an institution for disabled children/teens, home hospitalization, psychiatry.
- Medical expenses: general practitioners/specialists, technical medical procedures, pharmacy, supplies and equipment, nursing care, rehabilitation care, biology and anatomo-cytopathology, including dental consultations and procedures.
- Other medical prescriptions: medical transport, thermal cures, prevention.
- Optics: lenses, frames and contact lenses -18 years and +18 years.
- Hearing: devices for -20 years and +20 years, maintenance package.
Consult our CFE reimbursements guide

Do you need to take out supplementary insurance,
in addition to the CFE?
Like the French Social Security system, the CFE only partially reimburses most healthcare expenses (find the coverage here); it is a basic organization.
In many cases, the prices of care abroad are more expensive than the cost of care in France or most of the EU countries and the French rates on which CFE reimbursements are based are not adapted. This is the case in developed countries such as the United States, Canada, Japan, Australia, Hong Kong, etc., as well as in less developed countries; because in order to benefit from quality care, you will then have to seek out private institutions without fixed prices. This is the case for example in Russia, Brazil, Lebanon, Singapore, etc.
There are many policies that supplement the CFE, and these are sometimes less expensive than the 1st euro policies. Make sure to compare policies and to ask for advice according to your destination.
A number of insurers and managers have signed management agreements with the CFE to make it easier to get reimbursed. A link will be set up between the supplementary insurer and the CFE so that you only have to send one document. If this is important to you, let your advisor know so this option can be included in the solutions they present to you.