French vs.
local and international health insurance

The essentials of local and international insurance
Insurers can terminate your policy as soon as you cost them money

Coverage amounts are generally limited or very low

The choice of doctors and hospitals is limited

In the event of a dispute, how will you defend your rights?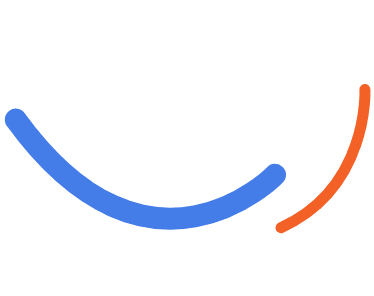 This is the opposite of how
the French system operates
In almost all countries, health insurance operates on the basis of English insurance:
- Your policy is for one year. Each year, the insurer offers to renew your policy. If the insurer feels that you have cost them too much money, they can refuse to renew your policy. They can also exclude any illnesses you have had, or they can increase your rate individually.
- The expenses covered are only those specified in the policy. Only the policy is valid because there is no independent external reference, such as Social Security.
In other words, insurer handles health accidents like automobile accidents: the insurer pays for the immediate repair, but doesn't take care of long-term maintenance. If it is too expensive to repair the car, it is scrapped and the coverage expires.
It is not easy to be aware of these things, because this is the standard procedure in these countries. This is part of the cultural gap. There are other policies available for severe illnesses or disabilities. These are Critical Illness or Permanent Disability policies. In both cases, when a problem occurs, the insurer pays a large lump sum, and you take it from there.
Typically, for cancer, the insurer pays for the diagnostic costs, any operations which have to be performed quickly and any oncology treatments that need to be done afterward, but they will not renew the policy when it expires and they will no longer pay for your healthcare.
In order to finance possible long-term treatments, you will need to apply for Critical Illness coverage. The benefit will be paid, even if you have been cured. If you have not been cured, the benefit will be used to pay for future healthcare expenses.
French health insurance operates on the basis of expenses reimbursed by Social Security. The insurer does not decide whether a treatment is reimbursable or not. The life of the policy is determined by the principles in force in mutual insurance companies and supplementary health insurance companies in France. The policy is automatically renewed each year, unless you decide to cancel your policy. This is a huge difference. In this case, the insurer is committed to the long term.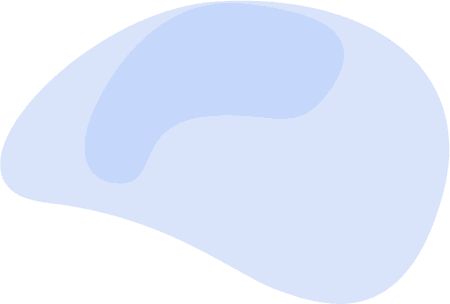 How to get healthcare
with a local policy
Mini-coverages / at a not so mini price
A local health insurance policy's coverage is based on local healthcare prices. In some countries, this allows for a significant reduction in premiums as compared to expatriate insurance, but this is only possible because the coverage is based on the healthcare habits of the local middle class, which are&espace¬ necessarily the same as those of expatriates:
- Reimbursement limits will be too low for you to be able to get treatment in a facility that meets international standards.
- You will have to visit only healthcare professionals who are accredited by the local insurer or who are in the public sector, which is&espace¬ necessarily convenient for you in the event of a serious problem.
- Coverage may be limited to certain conditions or types of care, and there may be exclusions that you are&espace¬ used to.
Some examples are:
AXA Thailand's top-of-the-range local offer covers a maximum of 750,000 Baths, i.e., approximately €20,000, including 80,000 Baths, i.e., €2,200 for cancer. To be honest, you might as well&espace¬ take out any coverage.
The maximum offer at Mauritius Union covers 2,000,000 Roupies, i.e., €43,000, of which only 35,000 Roupies, i.e., €754 are provided for expenses excluding hospitalization.
Local premiums are about 30% to 50% less expensive than expatriate insurance, but for coverage that is 10 to 100&espace× lower.
Where can you get medical care?
You will&espace¬ be able to choose to be treated in your home country or in another country. You will have to get treatment locally.
There may be international coverage, but it will only benefit you in the event of an emergency abroad, as it would for a tourist in your host country. It will&espace¬ allow you to have examinations or be hospitalized in your home country for a problem that occurred in your country of residence.
Medical evacuation, offered as an option or included in expatriate policies, can provide for your medical repatriation if adequate emergency care is&espace¬ available in your destination country. It will also save you from having to purchase travel insurance every time you travel outside your country of destination.
A local policy will&espace¬ provide for evacuation to another country.


How to be covered when you have pre-existing conditions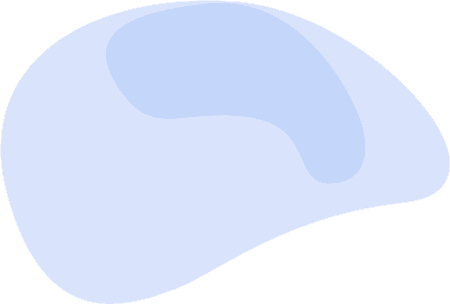 Protecting the insured

Lifetime policies
Lifetime policies are unique to France, Luxembourg and... Brazil. This is a legal provision that prohibits insurers from terminating your health policy regardless of the evolution of your health status and the cost you may represent in the future if your health deteriorates. It also prohibits them from increasing your rate for these same reasons.
This obligation is not found in other countries and is therefore not included in foreign expatriate insurance policies, nor in local mutual insurance companies, so it is important to understand that no insurer in the world wants to restrict itself if it is not required to do so by law. If you have not taken out a French policy, the insurer can terminate your policy, or it can decide each year to double or triple your premium. Often, there is even a clause in the policy that provides for automatic termination once your coverage limit is reached.
The duty to advise
French insurance law is one of the most restrictive in terms of policyholder protection and this also applies to expatriate health insurance. This also applies to the duty to advise, which is essential in such a complex industry.
A French broker (as is the case with International Santé) must be able to demonstrate that the product it has presented meets the policyholder's needs, that it has provided all the information on the policy and has alerted the policyholder to the main exclusions or limitations.
Thus, if we presented you with a policy whose limits are as low as the local policies, we would have to ask you to sign a waiver specifying all the "defects" in the policy that you may not be familiar with. A local broker will not have these obligations, and it will be up to you to understand the local limitations.
Pay attention to local regulations

In some countries, you are obliged to join a local public or even private plan. If you don't, you may have to pay a fine or a tax. This is the case, for example, in certain states in the United States since the introduction of Obamacare, in Switzerland with the obligation of LAMAL insurance, in the UAE, in Germany for employees earning less than 45,000 EUR/year.
In this case, it is generally not forbidden to take out foreign expatriate insurance coverage, but you will have to take into account any taxes you may be required to pay. Thus, in the United States, it is often better to take out an expatriate insurance policy, even in states where this means paying an additional tax.
You can also take out the minimum legal coverage in your country of origin and supplement it with an international expatriate insurance policy. This is especially useful if you want to be treated in a different country than your destination country or in institutions with international standards, if only to find doctors who speak English. This is the case in Dubai, for example, where employers generally take out minimum coverages that are not suitable for French expatriates.
For more information, don't hesitate to ask an advisor, who will be able to tell you when you should take out a local insurance policy.