Covering maternity expenses
while living abroad

The essentials of expatriate maternity insurance
Maternity coverage is generally optional

All policies on the market are subject to waiting periods

Expenses are very high if the baby has a health problem at birth

Medical pregnancy coverage is often difficult to understand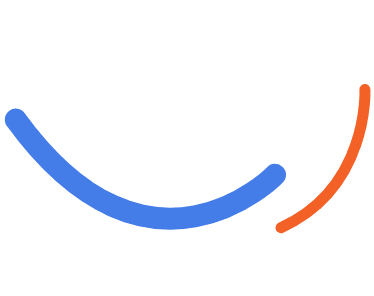 The costs and risks
of an expatriate pregnancy
When it comes to expatriate health insurance, maternity is an extremely important issue that must be considered carefully.
Aside from the personal upheaval associated with this event, the fact that it happens abroad, more or less far from your family, your country of origin and your points of reference, certain aspects of it are difficult to foresee.
Financial issues
A successful pregnancy costs between €5,000 and €30,000 depending on the country (pregnancy plus delivery).
- If there are complications before delivery, the cost can rise to between €50,000 and €100,000
- For the care of premature babies, we have seen examples of €300,000 in Thailand and even €500,000 in Mexico.
Health risks
- Will I be able to be evacuated in case of problems during pregnancy? Peridural,
- Cesarean section... what are the local practices?
- Does the maternity ward have resuscitation equipment?
Cultural and religious influences
- What is my destination country's attitude towards infant mortality?
- What are the procedures for detecting deformities or congenital defects (for example, the Zika epidemic in Brazil)?
- Can a therapeutic abortion be performed?
There is no solution for ongoing pregnancies
We process two to five requests per week for ongoing pregnancies. In this case, for women who are already expatriates, it is impossible to find a solution for pregnancy-related expenses.
However, it is possible to insure the unborn child. It may seem pointless to take out health insurance that will not cover the delivery but will only cover the child, but in fact, bills for newborns can reach astronomical amounts. The parents must be insured before the birth, otherwise the child cannot be treated unless the parents pay the expenses in advance.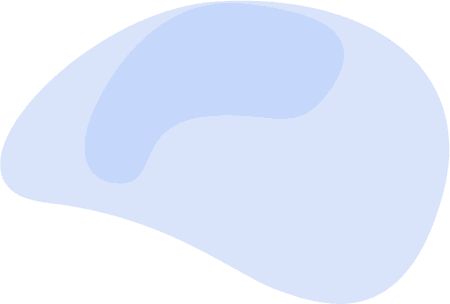 Local maternity
coverage
Important differences between countries
Some countries offer unrestricted maternity coverage through their local health systems, while others make health insurance with maternity benefits mandatory for women (notably Australia, Hong Kong and Argentina for certain visas).
If you are covered by local social security, your delivery can be covered at 100%. However, you must be eligible for this health system and accept the uncertainties of public hospitals and other local practices. Some examples of this are:
- In Germany or Portugal, the local health insurance will cover you in full (if you are affiliated and can benefit from the system). So here, everything is fine.
- The same is true if you are in Chile. However, are you willing to share a room with several other mothers and have a Cesarean section while giving birth in public? Private delivery will cost you an average of €2,700 and you will have a little more service and certainly a little more technical resources in the event of any complications, but in this case, your expenses will skyrocket.
- In South Africa, a typical delivery in a private clinic costs between €900 and €1,100, it will cost you between €1,300 and €1,500 with a Cesarean section without complications, which seems quite reasonable. However, the advertised rates do&espace¬ include an anesthesiologist, a pediatrician, a gynecologist or additional blood tests. It also does&espace¬ include a private room, which costs between €40 and€280 per day.
It is often difficult to understand what is included in the packages offered by the maternity hospital and what expenses are&espace¬ covered by the packages. How much will it cost to monitor the pregnancy (ultrasound, midwives, etc.)?
The importance of local habits and culture
In many countries, especially in Asia, the Emirates and the United States, Cesarean sections are the rule (for safety reasons or simply because of financial advantages). Do you also want to have a Cesarean section?
Some local rules may have more serious consequences:
- Some congenital or genetic defects are&espace¬ screened for.
- Abortions, including therapeutic abortions, are prohibited in many countries.
- In Manila, tubal ligation from the age of 30 onwards is the rule for women who have already had several children, so make sure you have discussed this point with the surgeon beforehand.
Sometimes facilities will be very well-equipped, but the staff may&espace¬ be trained to use the equipment.
Delivery in the public system means accepting its standards. This is&espace¬ just a financial issue. Going private is a solution that can offer you more freedom, but if you have no insurance or only have local insurance, what happens if there are complications? What does your maternity package include?
Local insurance or health care systems do&espace¬ automatically cover the cost of caring for the baby in case of complications at birth, because pregnancy is&espace¬ experienced in the same way as in our Western societies. The same can be said for the costs related to any complications the mother may have, because the loss of an unborn child is&espace¬ necessarily experienced in the same way as it is in our country.
What to look for in local insurance
When taking out local insurance, make sure that maternity coverage is included in the plan, because many insurers only cover these costs as an option.
Make sure that coverage in the event of complications for the mother or the baby is also included and that there are high coverage limits. It is rare for these coverages to exceed ,000. This can be grossly inadequate, especially if this amount includes the costs of the mother and child.
Also check for any important clauses about the life of the policy:
- Can the baby be added to the policy without taking into account its medical condition at birth? It may then be impossible to cover a child who has a health condition elsewhere.
- Is the insurer contractually or legally obliged to renew the policy year after year, or can it cancel the policy at the time of each renewal? If your pregnancy was expensive and the insurer can cancel your policy, the insurer will cancel without hesitation because it will be afraid that a new pregnancy will cost them more money again.


Understand the local insurance specificities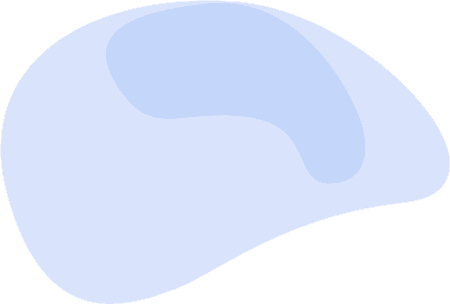 Don't wait
until it's too late
Sorry, this is not very glamorous, but what you need to know about maternity coverage abroad is that you cannot get coverage overnight in case of pregnancy! A pregnancy must be planned at least one year in advance.
It is impossible to get coverage if you are already pregnant
No expatriate insurer will agree to cover you if you are already pregnant.
Two insurers were doing this until 2019, but they stopped because most of the insureds who took out a policy while pregnant terminated their policy immediately after giving birth, leaving the other policyholders to bear the amortization of these major expenses.
If you are not covered locally by an efficient public health system, you should plan your pregnancy if you don't want to have to bear the full cost, which can be as much as tens or hundreds of thousands of euros.
Local private insurers also do not cover ongoing pregnancies, except in countries where regulations require them to do this. This is the case in the USA with ACA Compliant policies.
Waiting periods of 9-12 months
Depending on the insurer, there is a waiting period of 9 to 12 months before you can become eligible. If you previously had an insurance policy with maternity coverage, the insurer will not waive this waiting period. This happens despite the fact that there are repeal rules for all other types of coverage.
In French policies, this waiting period is generally "relative." If a pregnancy occurs during the waiting period, but the delivery occurs after the period has expired, the delivery may be covered.
In other international or even local policies, the waiting period is generally "absolute." If pregnancy begins during the waiting period, no coverage is provided, even if the delivery takes place well after the end of the waiting period.
Maternity coverage is optional
Many insurers do not automatically include maternity coverage in their plans because it is expensive and concerns only a small number of policyholders, for a short period of time.
All insurers ask themselves the same question: "Should I include maternity coverage and therefore make everyone pay for it, and thus increase my rate and risk losing all the policyholders who do not want maternity coverage? »
Therefore, it is important to make sure that:
- The coverage is an integral part of the plan you choose.
- If it is not, check how and when it can be added.
Maternity coverage can be included in complete packages (including optical/dental), however, some insurers will only add it to complete packages. Other insurers may add it to a hospitalization and standard medical plan, but only as part of a mid-range or high-end plan. Some insurers require that the couple be insured together for this option.
In any case, you will not be able to get maternity coverage on a basic plan.
If you did not take this option at the time of enrollment, you may not be able to add it whenever you like. Some insurers only allow changes in coverage on the anniversary date of the policy, and when you add it, the waiting period will apply. This is why, ideally, you should address this question more than 12 months in advance.
Understanding expatriate
insurance coverage
Understanding Maternity Packages
Maternity coverage is offered as a "package." It seems simple, because the insurer sets a fixed amount. It's important to know what costs are included in this package.
There are several options:
- The package includes only the delivery and the initial care of the newborn. Pregnancy follow-up is covered under standard medical benefits.
- The package includes all costs from pregnancy follow-up to delivery.
It is also necessary to check to see if the mother's hospitalization during pregnancy is covered by the maternity package or by the hospitalization coverage.
Therefore, €5,000 package with one insurer may be better than a €7,000 or €10,000 package from another insurer, because everything depends on what is included in package and what is included in the other coverage.
These packages are always for a natural delivery. In case of complications, the cost will be doubled for a Cesarean section, or will be covered by the hospitalization insurance, depending on what the insurer provides.
You must carefully read the general conditions of the policy to understand how the coverage works. The summary is usually not enough. Our advisors are experts on this subject and can explain everything to you.
If you have any questions, ask your insurer or broker for written confirmation. When the time comes to pay medical expenses, only the written word matters.
How the newborn will be covered
Newborn care is the most expensive type of care, but this involves more than just money. The coverage of these costs depends on the place given to newborns in society.
Understanding this issue will help you to better understand the limitations of local policies and how they work.
In countries whose birth rates and infant mortality rates are high, local coverage is limited because people do not necessarily think of "investing" amounts corresponding to several years, or even several lifetimes, of average salary, in the health of a newborn. This is true even for people who are in the upper income bracket.
Even in a country like Singapore, which has one of the lowest infant mortality rates in the world, local coverage for newborns rarely exceeds €100,000. This corresponds to barely ten days in a neonatal ward in France.
Most French policies, on the other hand, have no limitations on major newborn care. Newborn care is considered to be a hospitalization expense, without sub-limitation, and it is covered immediately, provided that the parents are already insured and request that the child be added to their policy within 30 days. This is a rather technical point, but it can have dramatic consequences because, outside of public hospitals, if you cannot immediately prove that you can pay, care will stop.
Some policies may provide newborn coverage, even if maternity is not covered under the waiting period. Therefore, it may be important to purchase a maternity option even if you're already pregnant. Maternity will not be covered, but your baby will be covered from birth and in the event of hospitalization, you will avoid the worst.
CFE maternity
coverage
Maternity and childbirth expenses may be covered if the date of enrollment is prior to the date of the beginning of pregnancy or if it has been coordinated with the general plan (i.e., enrollment within three months of leaving France), otherwise these expenses are&espace¬ covered.
Childbirth expenses
The CFE will apply a lump-sum payment of €2,442.91 for a simple delivery and €2,756.87 for a delivery with surgery, in the event of a delivery abroad (2020 data).
In a few countries where third-party payment agreements have been made with a limited and changing number of institutions, the bases for reimbursement are aligned with the rates negotiated with these institutions. As of May 2018, these countries are: Guatemala, Morocco, Mauritius, Tunisia and Lebanon. This information is subject to change without prior notice from the CFE. It has changed several&espace× in recent years.
If you give birth abroad in an institution which is&espace¬ covered by the CFE and you do&espace¬ have supplementary expatriate insurance, you will have to pay the costs in advance, and send detailed invoices and receipts for reimbursement. Reimbursement is done according to the expenses incurred, within the limits of fixed rates which include accommodation and medical expenses.
If you give birth in France, you will&espace¬ have to pay in advance for hospitalization in an institution covered by social security (when you present your CFE card).
Pregnancy follow-up
Depending on the type of expenses, you will be reimbursed on the basis of the French price or on a percentage rate of the expenses paid. This rate will vary depending on the country in which you have received care.
Some examples are:
- Doctor's consultations are reimbursed at €17.50 or €25.
- Ultrasound scans will be reimbursed at 55% or 72% in the least expensive countries (Africa, Malaysia, Vietnam, etc.) or only at 15% or 19% in the most expensive countries (Hong Kong, United Kingdom, the United States, etc.)
- Hospitalizations will be reimbursed at 67% in the least expensive countries, 31% in intermediate countries, such as China or Costa Rica, or only at 19% in the most expensive countries.
You can easily understand that this basis for reimbursement will&espace¬ be sufficient in the event of a serious problem for the mother or for the child.
With supplementary expatriate insurance, you ensure peace of mind during a time in your life when you do&espace¬ want to have to make choices based on financial criteria.


Learn more about the CFE

Choosing your expatriate
maternity insurance
Eliminate the financial risks of pregnancy
Choosing expatriate coverage is first and foremost a guarantee that you will be able to have your pregnancy monitored and can give birth according to the standards you are familiar with, especially if there are any complications.
For the baby, in the event of problems during delivery, premature birth, congenital defects or illnesses diagnosed at birth, you will have the certainty of being able to provide quality care, without having to make choices based on financial criteria.
Expatriate insurance highlights:
- Access to the private sector, with doctors who will speak a language you understand and who will understand your requests; quality facilities; a private or double room; respect for your choices (natural childbirth or Cesarean section, etc.)
- An adequate level of reimbursement, especially for countries with expensive health care costs.
- Coverage in the event of complications for the mother or the newborn, including medical evacuation if there are no suitable facilities.
- Coverage for vaccines, standard tests, etc., during pregnancy and after delivery.
Medical evacuation and teleconsultation: two reassuring services.
An important concept mentioned above is medical evacuation. If you need urgent care that requires the necessary skills or equipment, which are&espace¬ locally available or are insufficient, this assistance allows you to be evacuated to a country with more suitable facilities (e.g., to Singapore from the Philippines), or even to France. Everything necessary will be done to ensure that you are in good hands and that you receive the proper care.
Finally, the new teleconsultation options allow you to get a reference medical opinion. While some countries may have the latest equipment, sometimes doctors may&espace¬ have the skills to make the most of this equipment. For example, a misinterpretation of an ultrasound can leave a mother in state of anxiety for weeks before the doctor reconsiders his first reading or notices a problem on the day of the birth.
Today, most expatriate insurers offer teleconsultation services (via direct doctor for example), or a second medical opinion, which allows you to consult specialist doctors in order to get a quality medical opinion. This service is automatically included in the health coverage.
Don't wait to enroll.
As you now know, maternity abroad cannot be improvised (even if in this field, surprises happen and many things can go wrong). There are costs involved for you, as well as for the insurer. This is why insurers are increasingly unwilling to insure this risk.
In order to take full advantage of this special period, an expatriate policy will provide you with considerable peace of mind. You must anticipate your pregnancy and take out insurance at least five to six months before it begins. If you enroll later, things will be much more complicated, and you will have to make some unpleasant choices.
Ask our team for advice and we will provide you with personalized information.